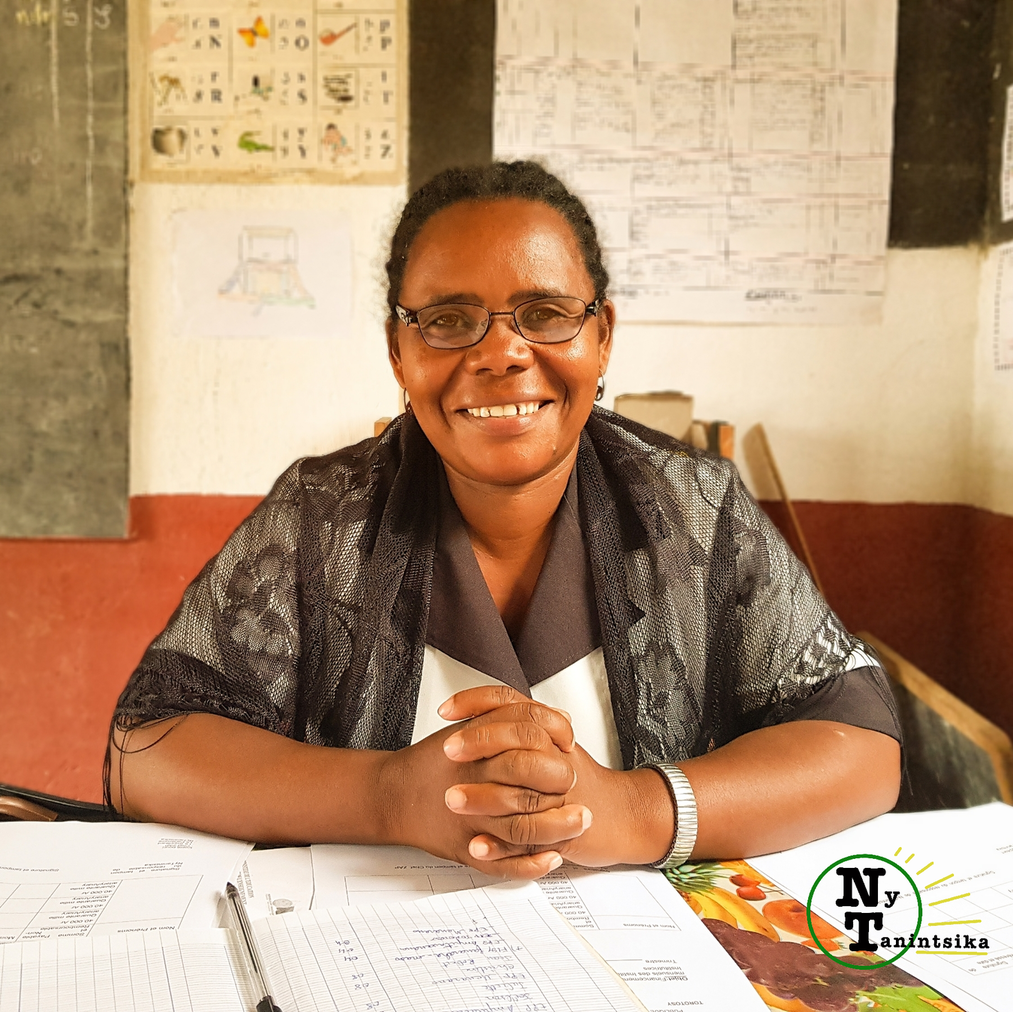 Jeanne Francois Rasoanomenjanahary, in the role of Chief ZAP (like a Regional Superintendent) for 22 schools in the Ranomafana region. Jeanne has been working in Education for 20 years and is a no-nonsense, firm Chief, with a heart of gold for the children in her district.
« The biggest problem that teachers have is not getting paid by the goverment (of the very small salary that they are promised), meaning they have to quit the teaching profession, or, parents have to fund teachers themselves which most are too poor to do. This removes the basic access to education for the children. »
Jeanne believes education is vital for Malagasy children, it teaches them the basics for life, and more specifically, she believes it will help them become more open minded adults.
« If they continue with the agricultural profession like their parents, Jeanne believes that they will be more willing to adopt new techniques that help them with this low income livelihood and improve their financial security. »

« Also to make sure that unlike most of the parents, the children know how to read and write – « if the parents and children don't know how to read and write, they cannot even understand important yet basic information, like medical prescriptions if anyone has a health problem. »
This is why we work with Jeanne to help subsidize teacher salaries for 4 schools in her region: Menarano,Torotosy, Ampitavana, and Bevoahazo Primary schools.
Photo Credit: Pam Kay Media